This will be the last major entrepreneurial project in my life, for this project, I will bet on all the accumulation and reserve of life!
In the second half of Xiaomi's spring launch on March 30th, Lei Jun couldn't contain his passion when talking about Xiaomi's car-building project, so that the atmosphere of the launch reached its climax.
However, this launch is not only Xiaomi car-building lecture, but also Xiaomi in the mobile phone manufacturing business for the first time peak summary – Xiaomi MIX FOLD folding screen mobile phone also debuted.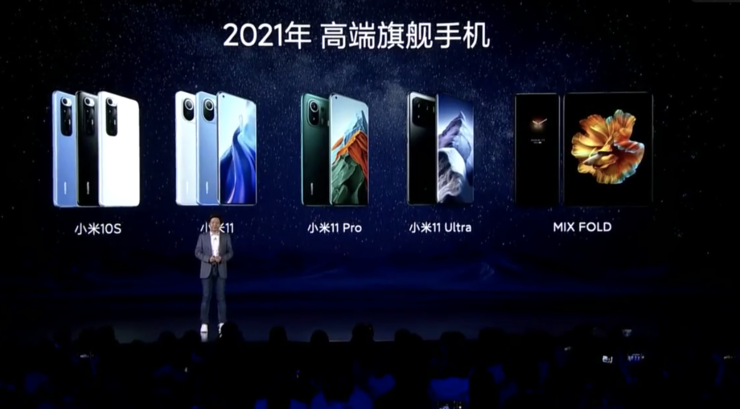 In fact, this is probably Xiaomi's most important launch since its inception.
New LOGO: Original design, the start of the new decade
On March 30th, at 19:30, the second Xiaomi launch officially begins.
As soon as it opened, Lei Jun brought a big message that a new logo would be used to usher in Xiaomi's new decade, and the author of the design behind it was the world's leading designer, Haragus, who had previously been announced by officials.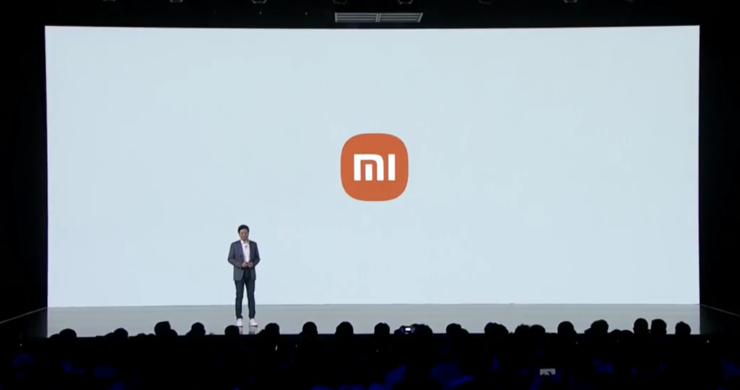 The more evolutionary technology is, the closer it is to the form of life, so humans and technology are constantly close, and in this view, for the design of Xiaomi's new logo, the original research institute put forward the "Alive" design concept, in response to Xiaomi's business philosophy.
At the same time, the original research also believes that Xiaomi's brand vision, should be integrated into the oriental philosophy of thinking.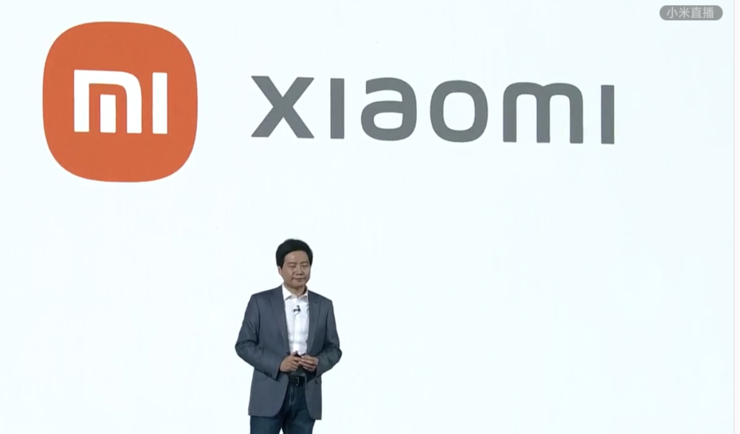 Under these two concepts, the original research and Xiaomi team took 3 years to create Xiaomi's new logo. Not only that, but the original study also redesigned the xiaomi letter logo to echo the new logo outline.
While Lei Jun officially released the new logo on stage, the logo of Xiaomi Mobile Internet Industrial Park, located in Beijing's West Second Flag, was officially replaced, which also indicates that Xiaomi will adopt the new logo from today.
From 9999 yuan! Xiaomi folding screen MIX FOLD, the first equipped with the C1 image chip
In October 2016, Xiaomi MIX redefined Xiaomi's flagship phone and ushered in the era of full-screen phones, and since then the MIX product line has been controversial but still on an innovative path, while the most recent Xiaomi MIX series, the Xiaomi MIX Alpha concept machine, was released in 2019.
Two years later, Xiaomi re-launched the Xiaomi MIX series, MIX FOLD, and Xiaomi's first folding screen product.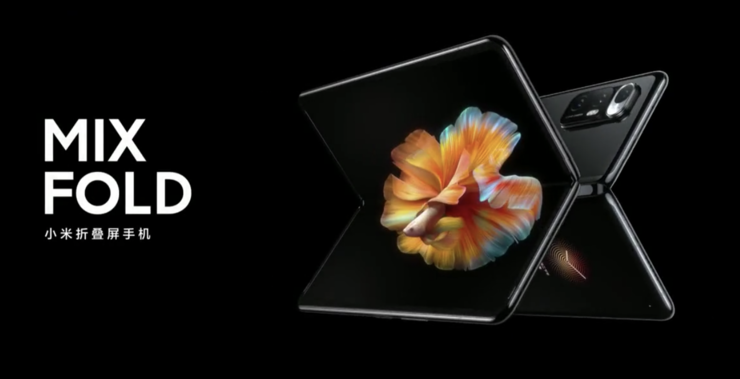 It is worth mentioning that as early as January 2019, Xiaomi had publicly folded the screen mobile phone engineering machine, using a fold-out double-fold design, although the world's first, but also only stay at the sample level, there is no mass production.
This "difficult to produce" situation, Xiaomi MIX FOLD broke.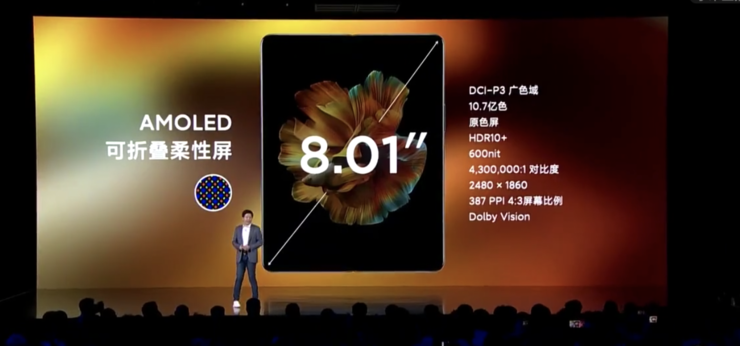 MIX FOLD features an internal fold design with an 8.01-inch 2K retina screen with Dolby Vision technology with 387ppi screen resolution, 600nit brightness, 2480 x 1860 resolution, HDR10 plus support, and 75% screen.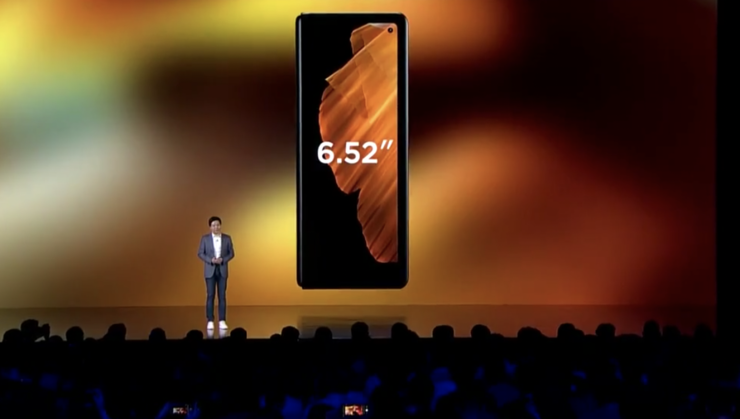 Collapsed, mix FOLD has a 6.52-inch AMOLED screen that supports a 90Hz refresh rate.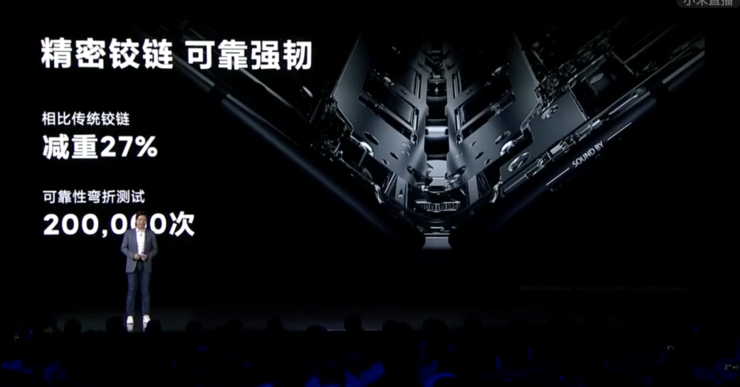 According to Lei Jun, MIX FOLD features a sophisticated hinge design that reduces weight by 27% compared to conventional hinges, under 200,000 reliability bend tests, and can bend 1 million times in extreme situations.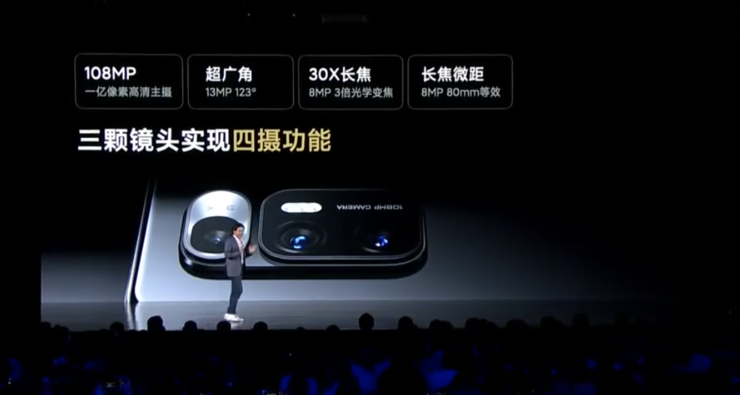 Camera module, Xiaomi MIX FOLD is mainly equipped with three lenses, respectively, 100 million pixels HD master, supplemented by the equivalent of 80mm long-focus macro lens and Xiaomi's world-first liquid lens, so as to achieve the rear four camera.
Liquid lens similar to the mobile phone lens loaded with "human eye lens", the flowable liquid through the film wrap instead of traditional optical lenses, to achieve focal length and focus changes, so that a lens with long focus and macro function, small focus fast.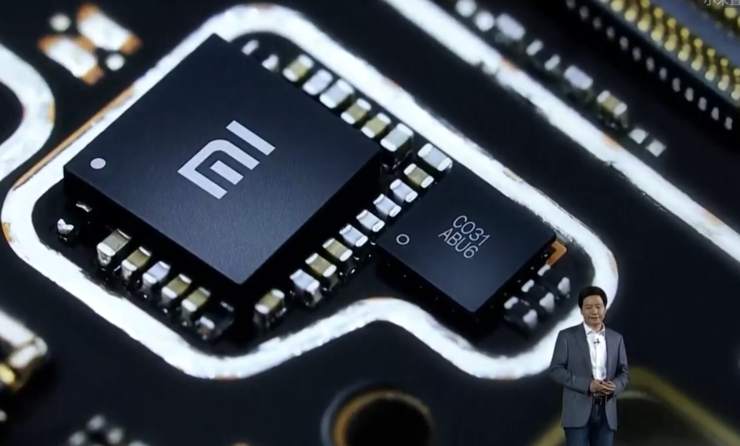 Notably, MIX FOLD also features the first professional image chip, the C1, which is detached from the SoC and independent of the motherboard.
According to the introduction, the C1 has a dual filter configuration, can achieve high and low frequency signal parallel processing, signal processing efficiency increased by 100%. With Xiaomi's self-study ISP and self-research algorithm, its 3A (AFAWBAE) performance is significantly improved.
On the processor side, MIX FOLD still features the Qualcomm Dragon 888 chip, the most powerful processor in the current Android phone system.
In terms of battery life, mix FOLD has a capacity of 5020 mAh and supports 67W of wired charging.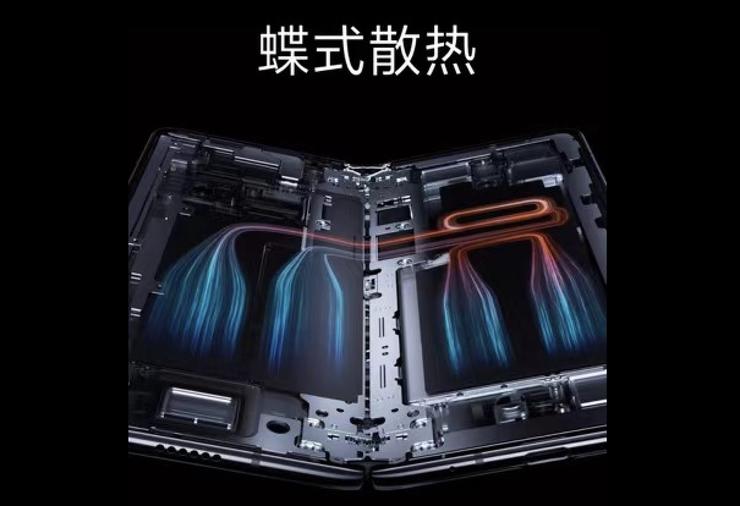 In terms of heat dissipation, MIXFOLD uses a new butterfly cooling technology and pioneers "micro-airbag" cooling technology.
In terms of sound quality, MIX FOLD is equipped with oversized amplitude stereo four speakers that support harmancaton co-tuning and feature a true 3D surround sound design that intelligently switches left and right channels according to the direction of grip.
It's worth noting that Xiaomi MIX FOLD has a specially adapted version of MIUI and is expected to offer three usage modes, including PC mode (three-finger cross-section is available), as well as one-click stealth with new features such as parallel windows, dual-screen drag, multi-figure sending, and more.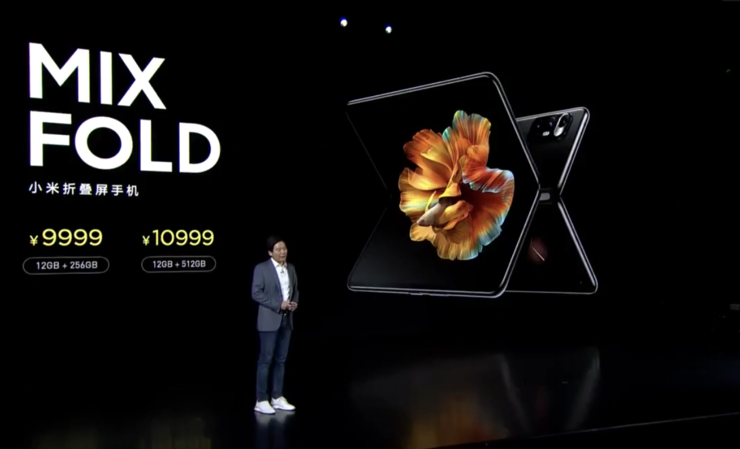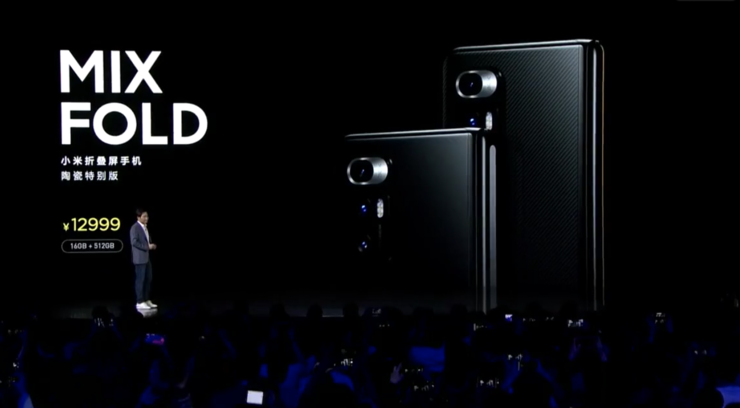 In terms of price, mix FOLD 12 plus 256GB costs 9999 yuan, 12 plus 512GB costs 10999 yuan, and 16 plus 512GB ceramic special edition costs 12999 yuan.
Xiaomi Notebook Pro 14/15: Excellent screen, impact high-end work
After Lei Jun showed off all the high-end products of Xiaomi mobile phones, it was also officially announced on the stage that Xiaomi will impact the high-end notebook market.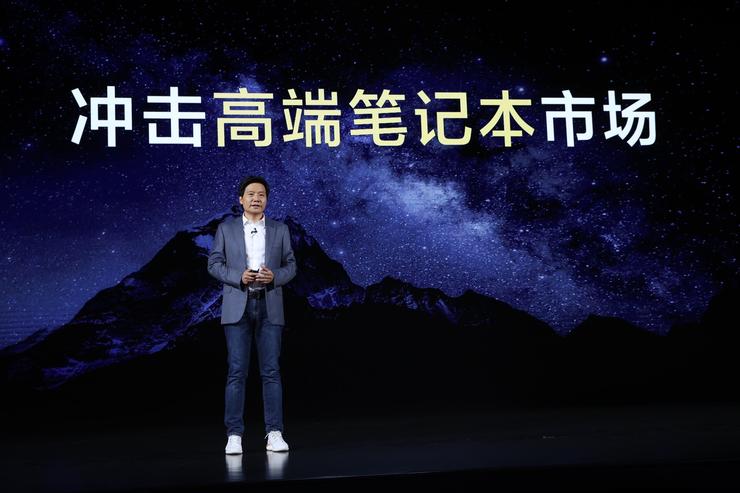 In this strategy, Xiaomi released the Xiaomi Notebook Pro series, a notebook product that has entered the high-end notebook market.
In the body design, Xiaomi notebook Pro 15 2021 using mobile phone-grade high-end technology, using 6 series of aviation-grade aluminum alloy, CNC one-piece engraving process and 170 precision ceramic sand blasting, creating two colors of moonstone ash and new moon silver, and the use of three-stage adjustable backlight full-size keyboard, 2-in-1 fingerprint power key.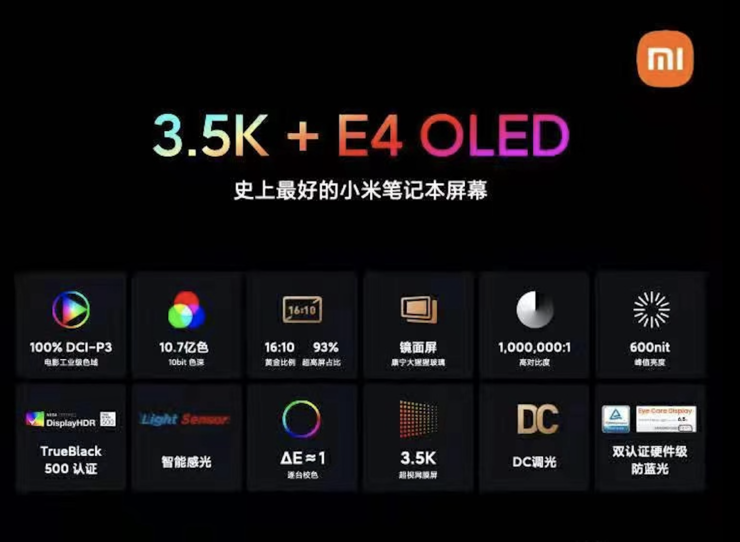 The screen features an E4 OLED 3.5k retina screen with a resolution of up to 261 PPI, 100% DPI-P3 cinematic ultra-wide color field, and 1.07 billion stunning Color display, Delta E≈1 professional-grade display color accuracy, peak brightness of up to 600 nits, contrast up to 1,000,000:1,1ms race level display rate.
The Xiaomi Notebook Pro 14 2021 features a 2.5k ultra-retina LCD primary color screen that supports a 120Hz refresh rate.
Both products fit fully to the mirror screen at 16:10. Each product is precisely color-tuned, has its own ICC color quasi-check file, and also features dual-certified hardware-grade blue light protection, its own DC dimm and Light Sensor light sensors that automatically adjust screen and keyboard brightness.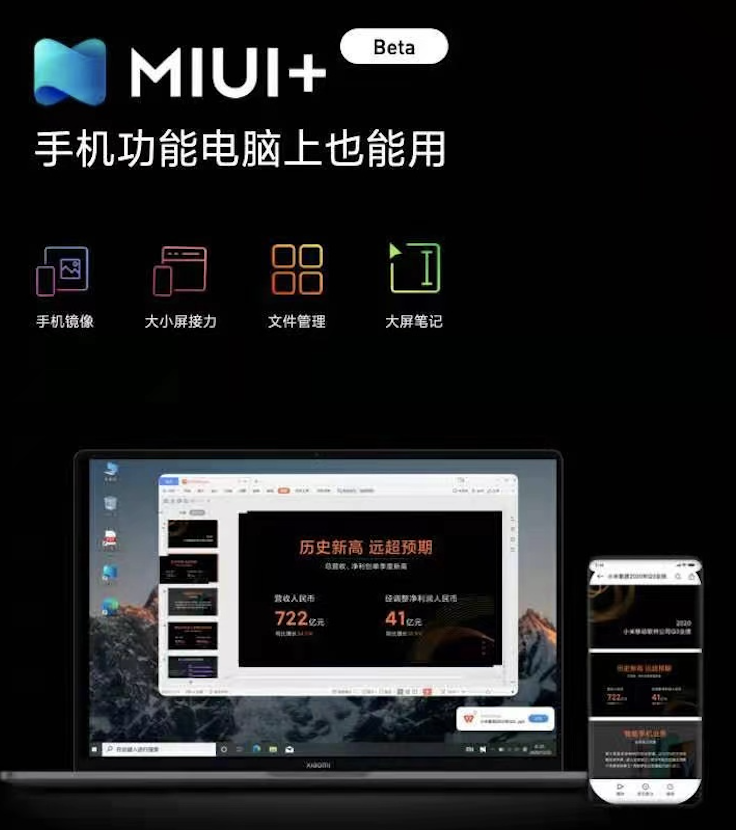 In terms of configuration, the Xiaomi Notebook Pro 15 2021 and Xiaomi Notebook Pro 14 2021 feature the 11th generation Intel Core 35w high-performance mobile processor, available in the i5-11300H (H35) or i7-10510U, the graphics card is upgraded to the Niveda MX450 and features a Thunderbolt 4 interface and supports WiFi6, PCle 4.0, Little Love, and MIUI Plus.
On the interface side, both notebook products use full Type-C interfaces, but for different user needs, each notebook product comes with a USB-C to HDMI multifunction converter at random.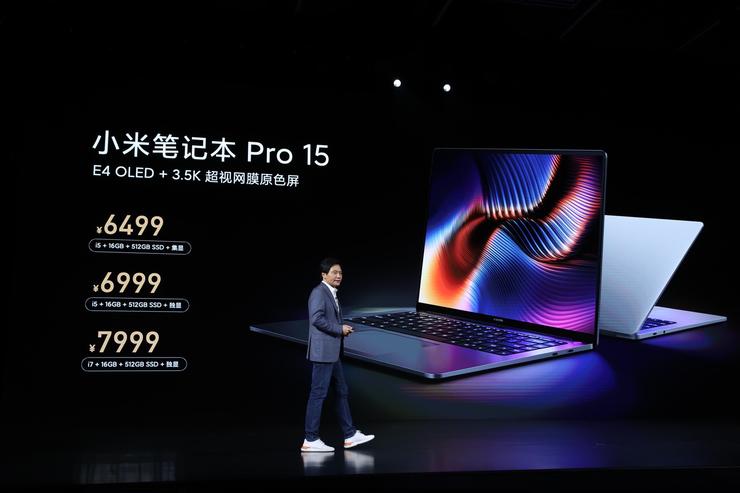 At the price point, xiaomi notebook Pro 15 2021 i5 plus 16GB plus 512GB SSD plus set display is priced at 6499 yuan, i5 plus 16GB plus 512GB SSD plus exclusive display is 6999 yuan, i7 plus 16GB plus 512GB SSD plus exclusive display is 7999 yuan.
Xiaomi Notebook Pro 14 2021 i5 plus 16GB plus 512GB SSD plus set display is priced at 5299 yuan, i5 plus 16GB plus 512GB SSD plus unique display is 5999 yuan, i7 plus 16GB plus 512GB SSD plus exclusive display is 6999 yuan.
In addition, Lei Jun also said that the next-generation AMD Rylon version of the 45W standard pressure treatment of the Xiaomi notebook Pro will also be available in May this year.
It's worth noting that 2021 is also Xiaomi's eighth year of working in the AIoT field.
At the launch site, Xiaomi also released three new smart home products – Mijia Xinfeng air conditioning, Mijia sweeping robot Pro, Mijia pure intelligent humidifier Pro.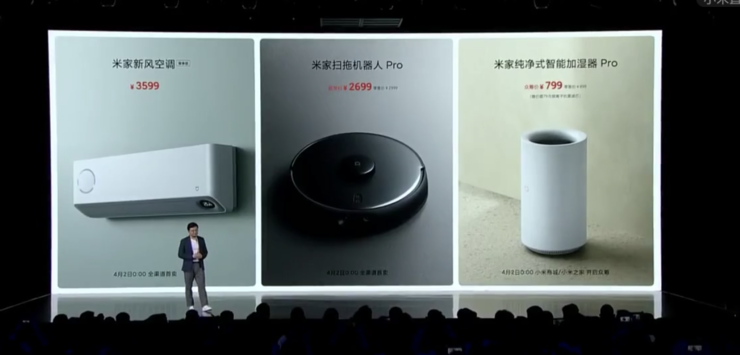 Among them, Mijia Xinfeng air conditioner is priced at 3599 yuan, Mijia sweep robot Pro is priced at 2699 yuan, Mijia pure intelligent humidifier Pro is priced at 899 yuan (crowdfunding price 799 yuan).
Last venture, fight for Xiaomi!
Near 21 o'clock, all of Xiaomi's new hardware products have been released. Immediately after, Lei Jun talked about the specific idea of the car-building project.
Lei Jun said that his life has undergone many metamorphosis, after 10 years, more and more appreciate the manufacturing industry is not easy, experience the difficulty of hardware, but more and more believe that the difficulty of combining hardware and software than simply do software or hardware easy – and Xiaomi will meet a new transformation.
This metamorphosis is to build a car.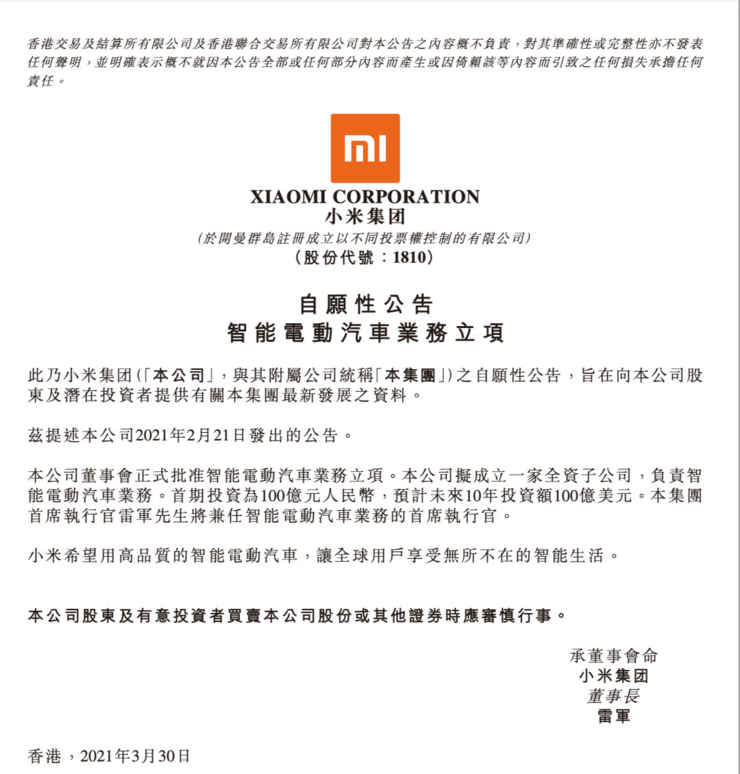 It is worth mentioning that three hours before the start of the second launch, Xiaomi Group announced the official launch of Xiaomi's smart electric vehicle project.
Xiaomi Group plans to set up a wholly-owned subsidiary responsible for the smart electric vehicle business with an initial investment of RMB10 billion and is expected to invest US$10 billion over the next 10 years, the announcement said.
Mr Lei said he had met Mr Musk as early as 2013 and was very bullish on the electric car industry and had invested in some car-making companies;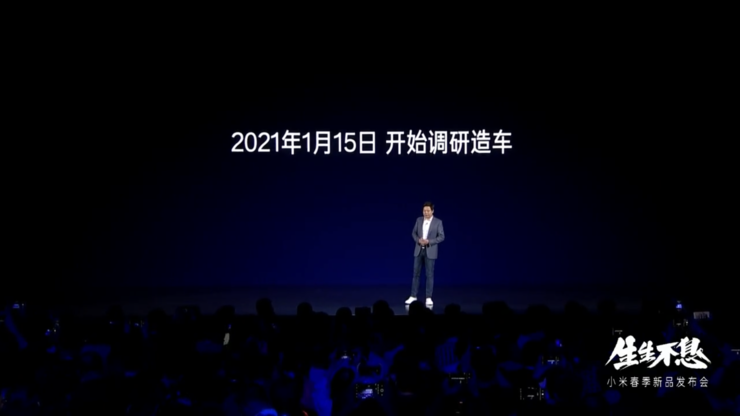 On January 15 this year, Xiaomi's board of directors began investigating the construction of cars.
Lei Jun said that he listened to a lot of people's opinions, many friends advised themselves to build a car; Of course, there are objections, because the automobile is a huge investment industry, Xiaomi is a foreigner, and some people say that many people in the auto industry have been working for five or six years, it is not too late to enter.
Lei Jun said that this time experienced a very painful choice; think of the original start-up situation, when the giant LinLi, Xiaomi has nothing, but still be able to achieve today's status; and Xiaomi is now the world's top 500, what to be afraid of;
Lei Jun also said that in the matter of building a car, rice flour also gave a lot of encouragement, and the car is also to some extent to meet the desire of rice flour – rice flour said: as long as Xiaomi dare to build, I dare to buy.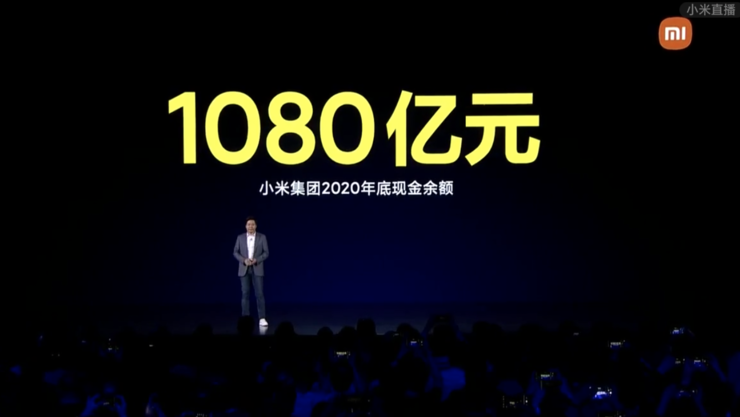 Lei Jun said that he is very aware of the risks of the automotive industry, and the move is a billion yuan investment, and only in three or five years to come out, but Xiaomi now has a lot of accumulation, there is a very good team of engineers, the world's most perfect intelligent ecology – more importantly, Xiaomi has 108 billion yuan in cash reserves, can afford to lose.
He said that in the course of making the decision to build the car, Xiaomi made 85 visits and communications over a 75-day period, in-depth communication with 200 senior automotive industry figures, 4 internal management discussions, 2 formal board meetings – and finally, Xiaomi made the most important decision ever made: to formally enter the smart electric vehicle industry.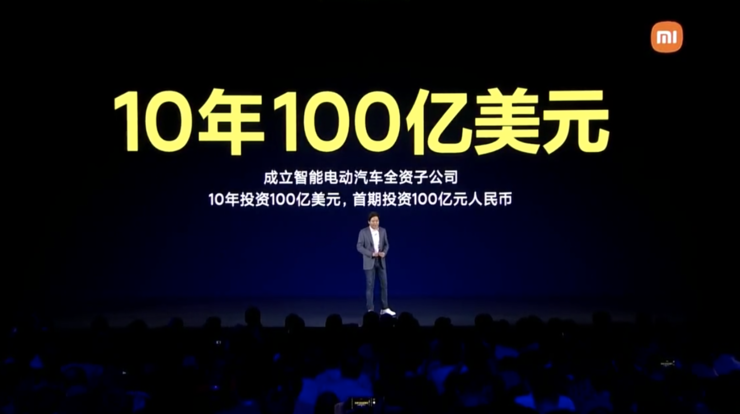 Lei Jun said Xiaomi's initial investment of 10 billion yuan, the long-term 10 years can invest 10 billion U.S. dollars, and in order to better serve rice flour, the introduction of investors, Xiaomi decided to set up a wholly-owned subsidiary. At the same time, in order to reflect the importance of the business, the car-building business by Lei Jun personally led the team.
Lei Jun said Xiaomi built the car to use high-quality smart electric vehicles, with users around the world to enjoy the omnipresent intelligent life.
He also said it would be the last major entrepreneurial project of his life, for which he would bet on the accumulation and reserve of all his life – the slogan: fight for Xiaomi cars.
He is confident that Xiaomi will succeed.